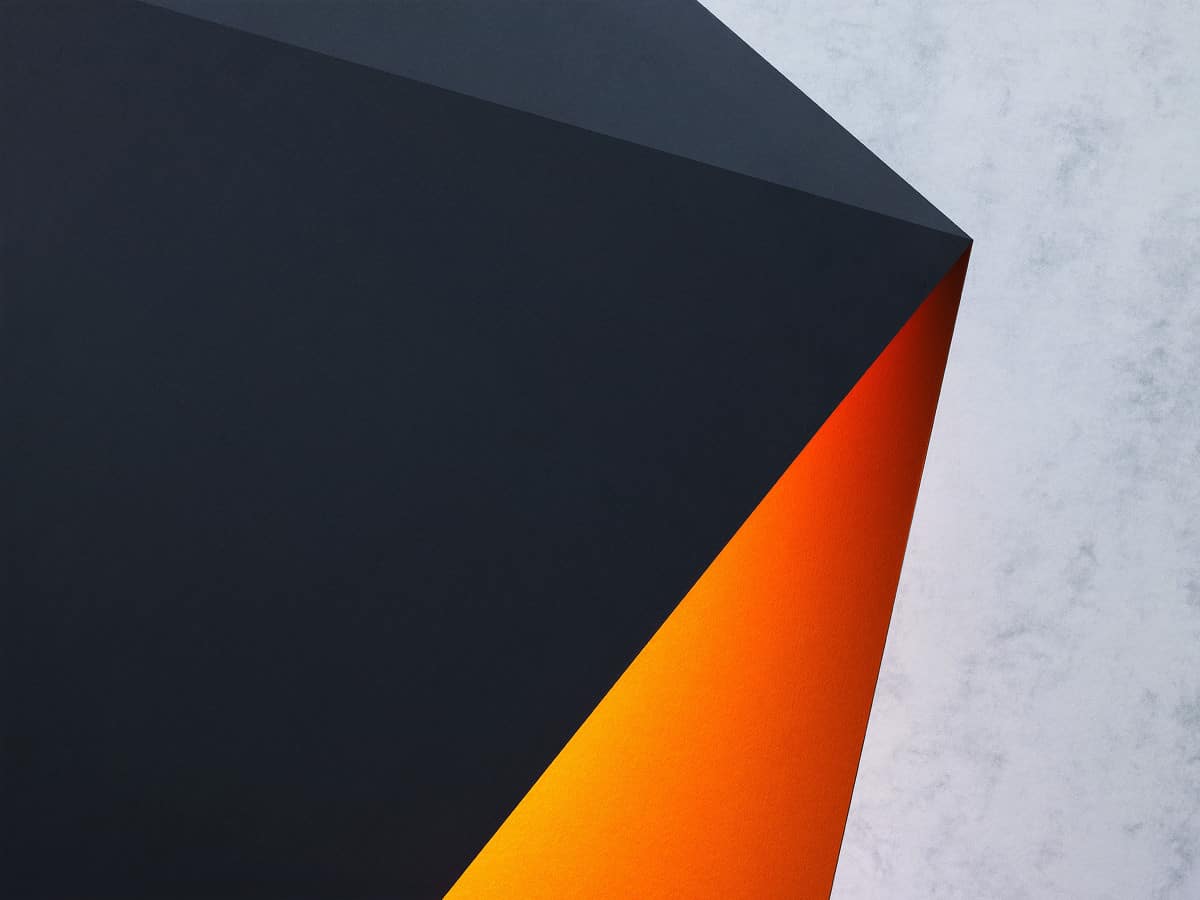 Many Message
android Android
build Java
Many Message was my first complete Android Application. It is essentially a mass texting application that uses the user's contact name to seem personalized and hand crafted.


An example would be sending your contacts "Hey fname, you coming to the party?", and it would quickly send Billy McBob a message saying "Hey Billy, you coming to the party?"
Images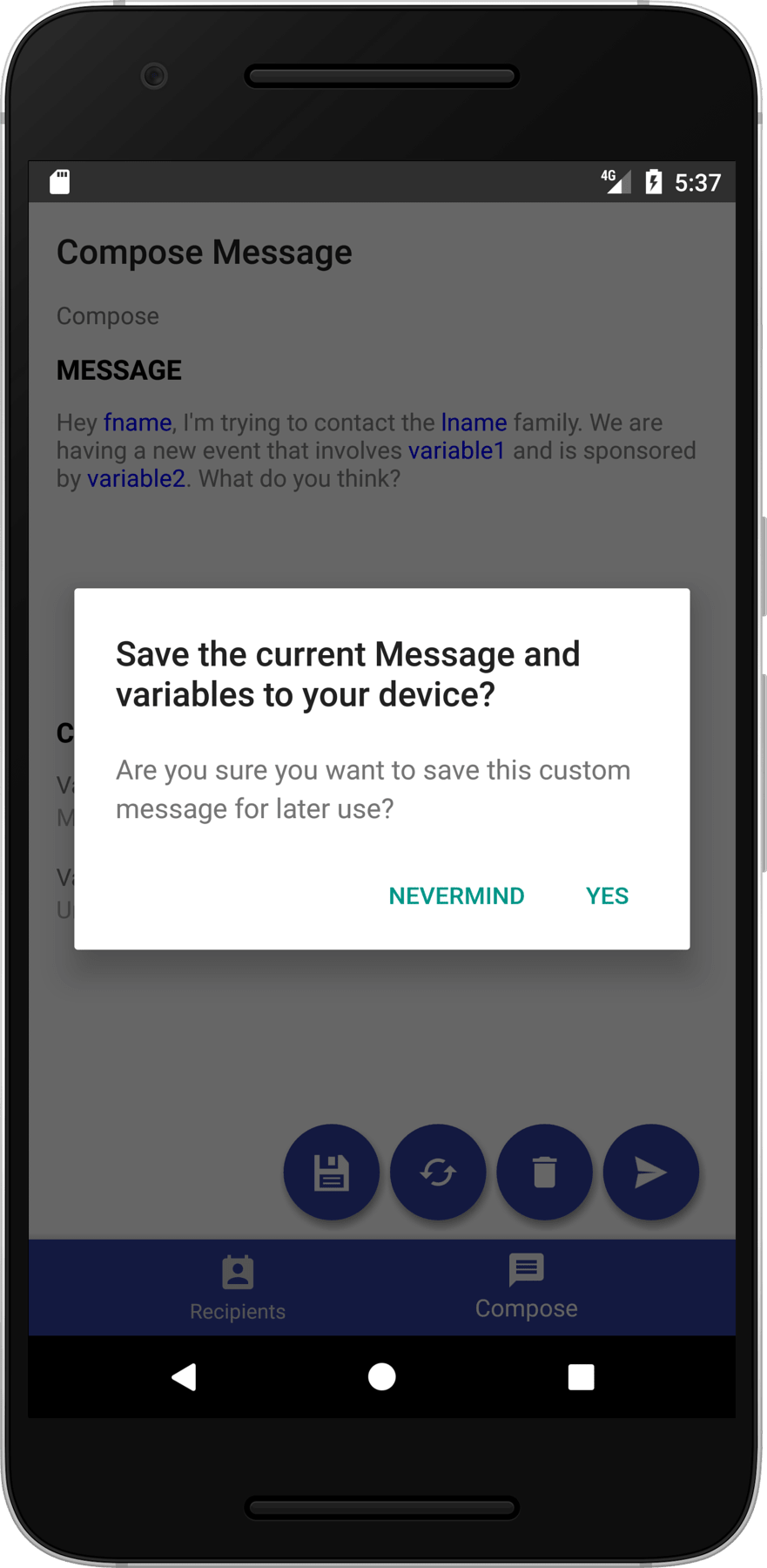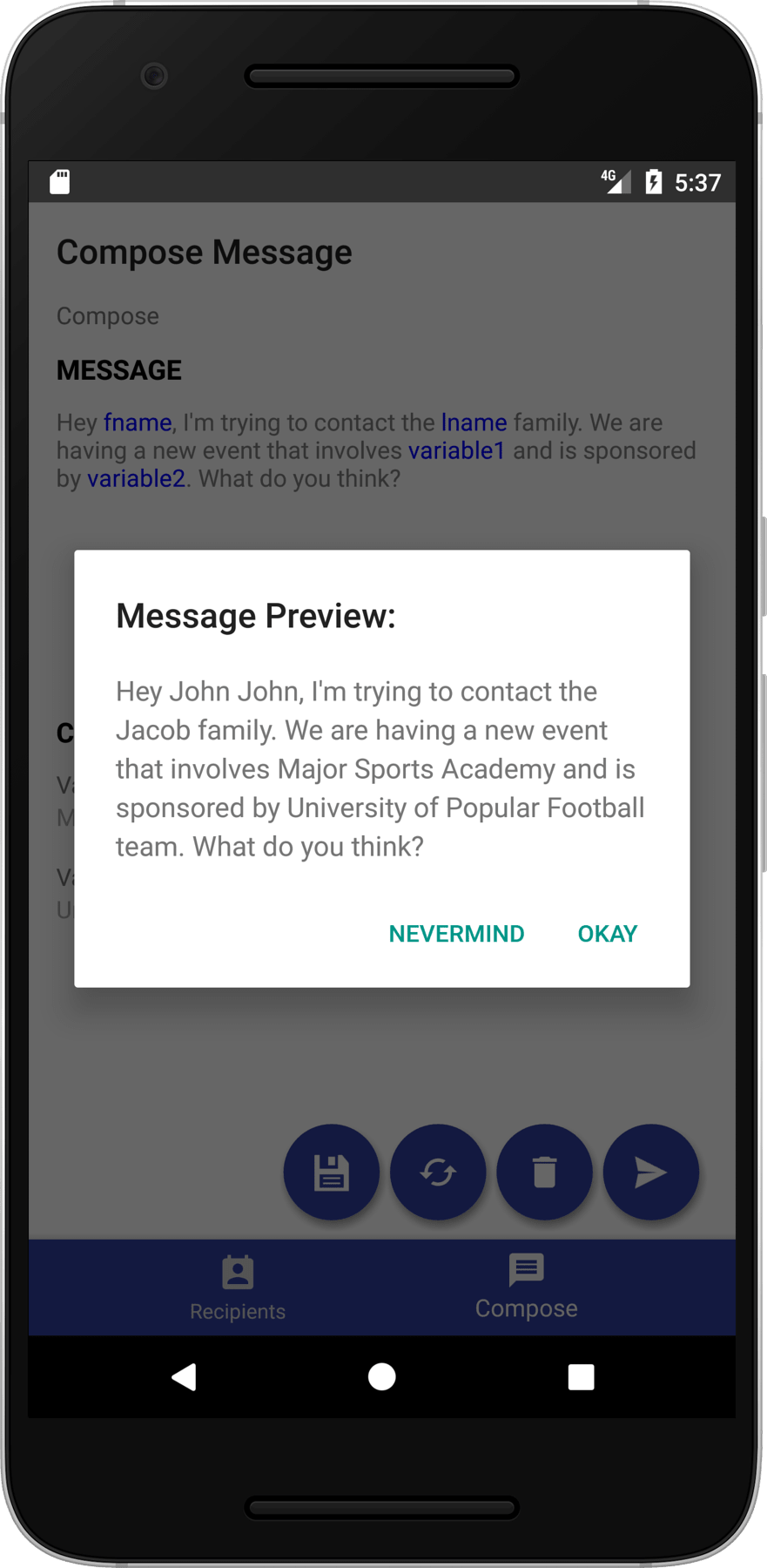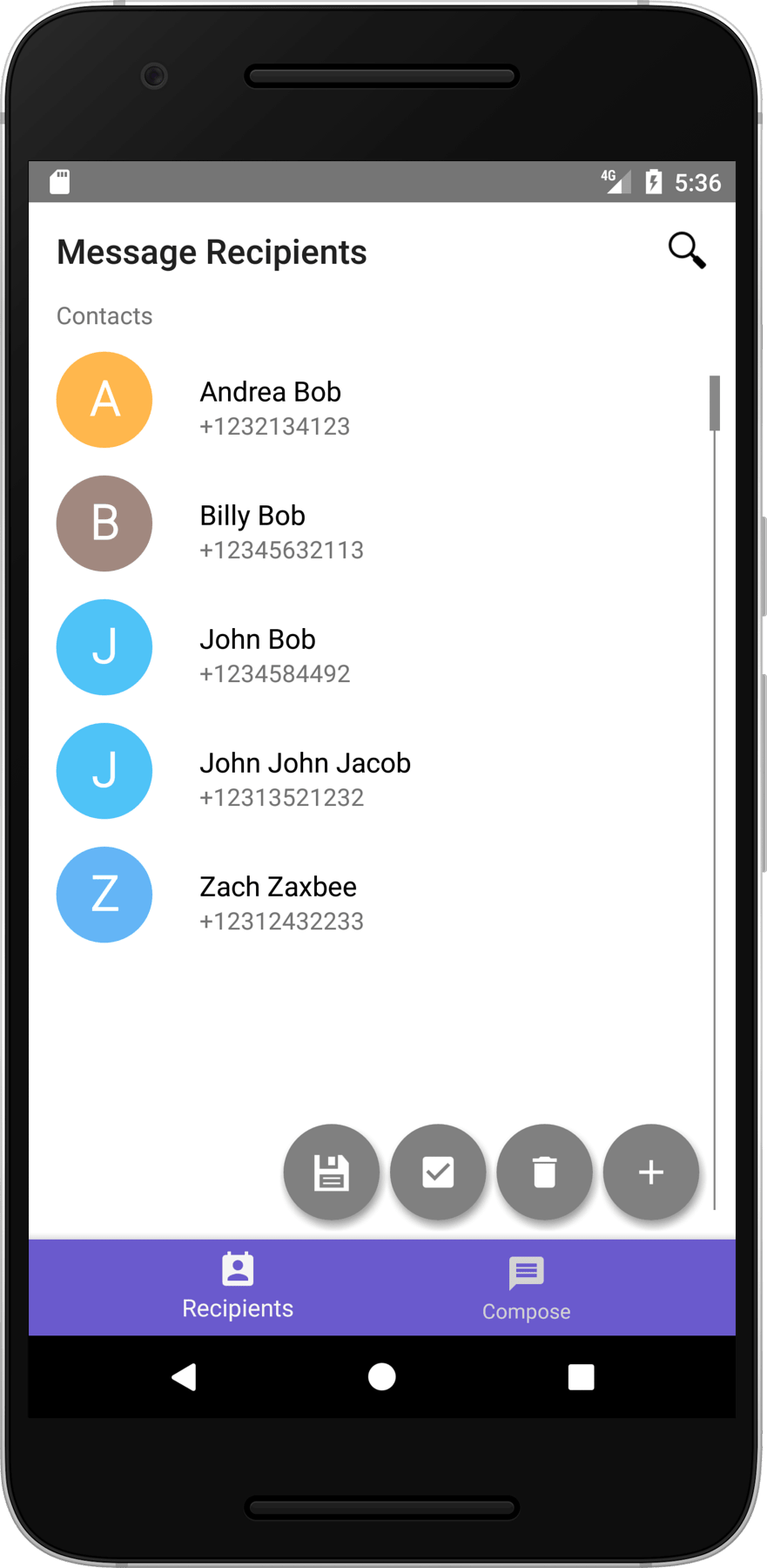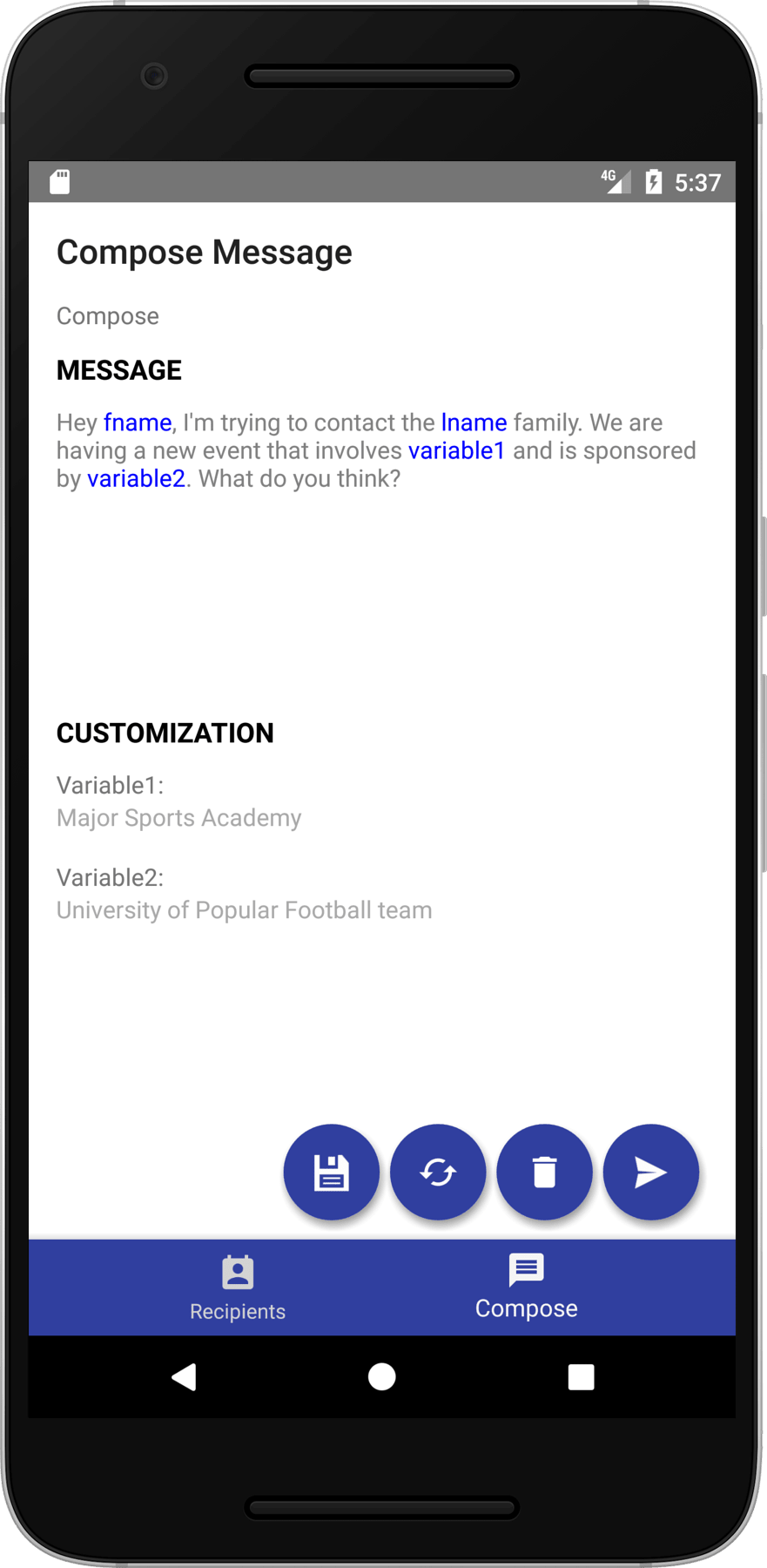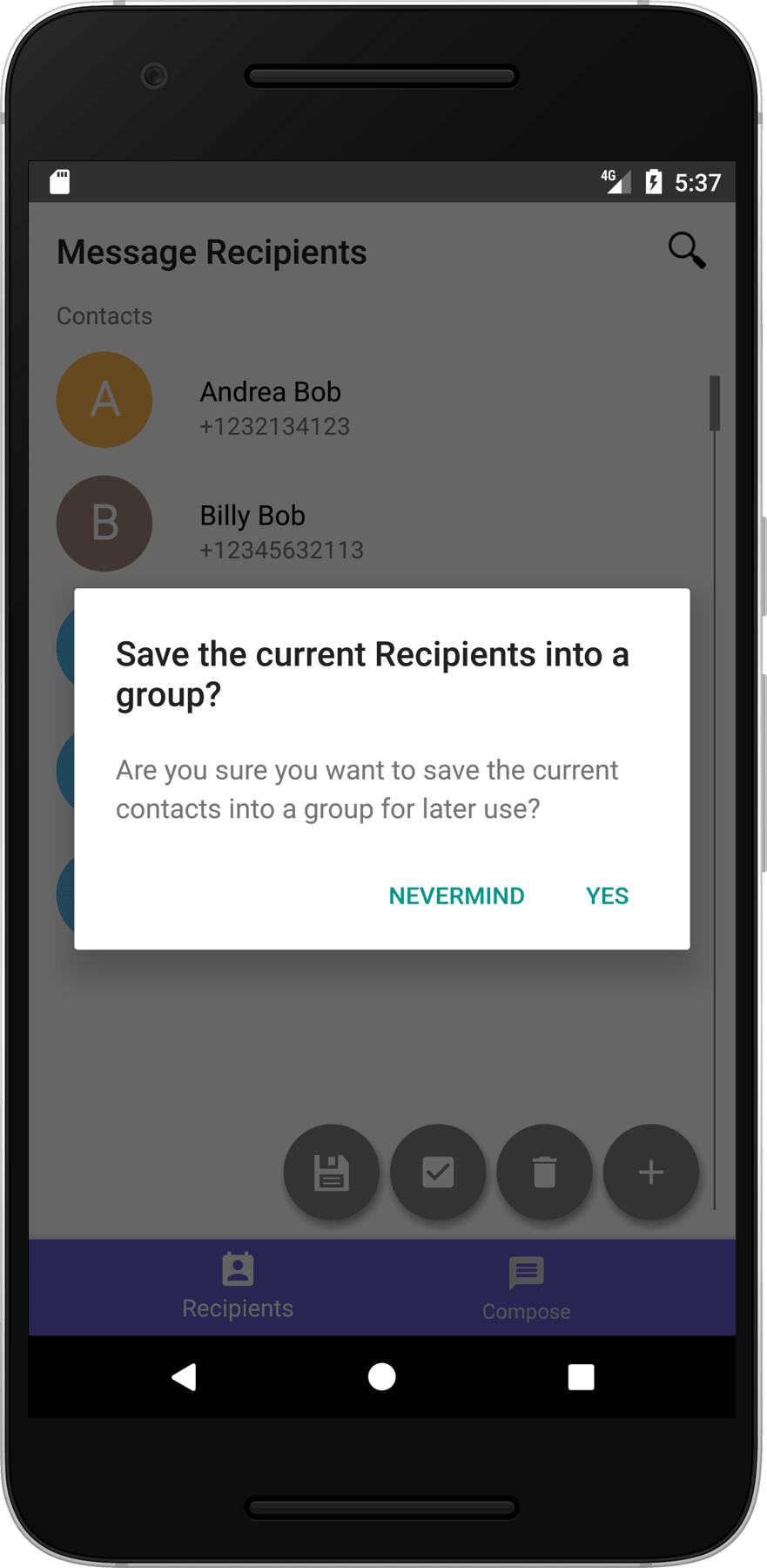 Expo
Engineering Expo by the University of South Florida
android Android
build Java
laptop iOS
code Swift
map Google Maps
Engineering Expo is a two-day open house event across the Universty's campus showcasing Engineering feats. There were approximately 10,000 visitors to this event. My function as a board member is to write a phone application that will assist visitors when navigating the college campus, as well as find show times and any event information.
Android Images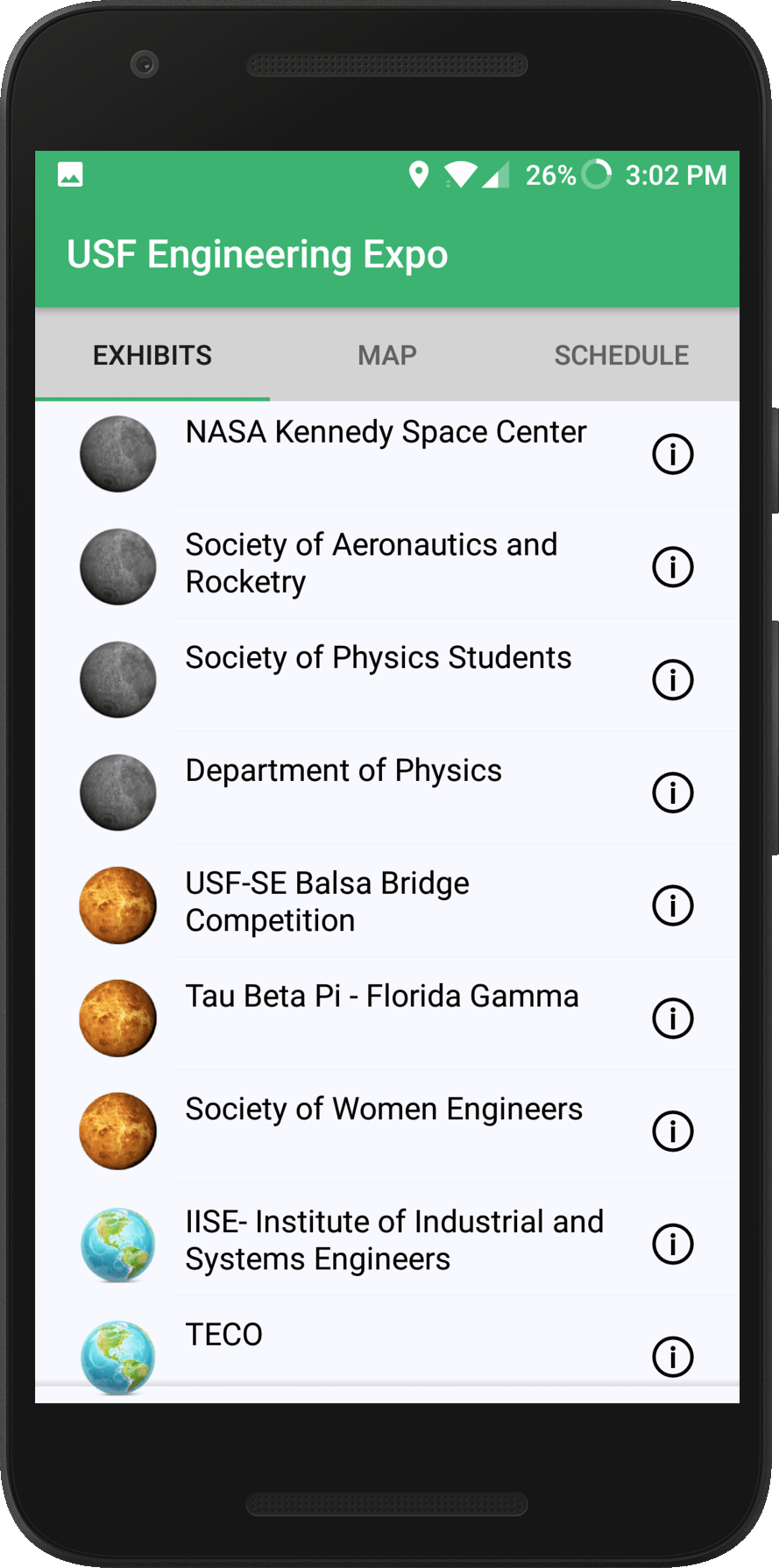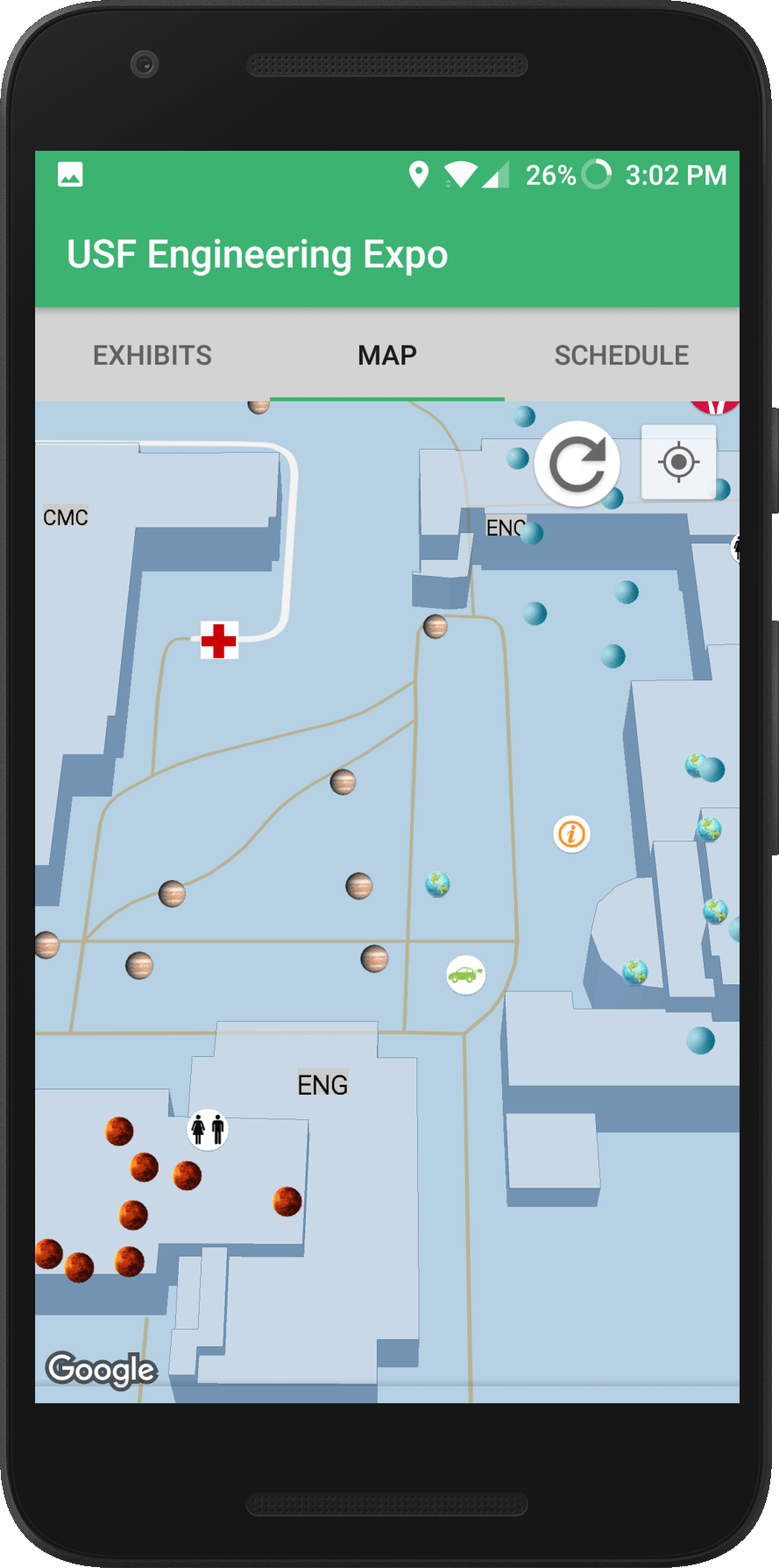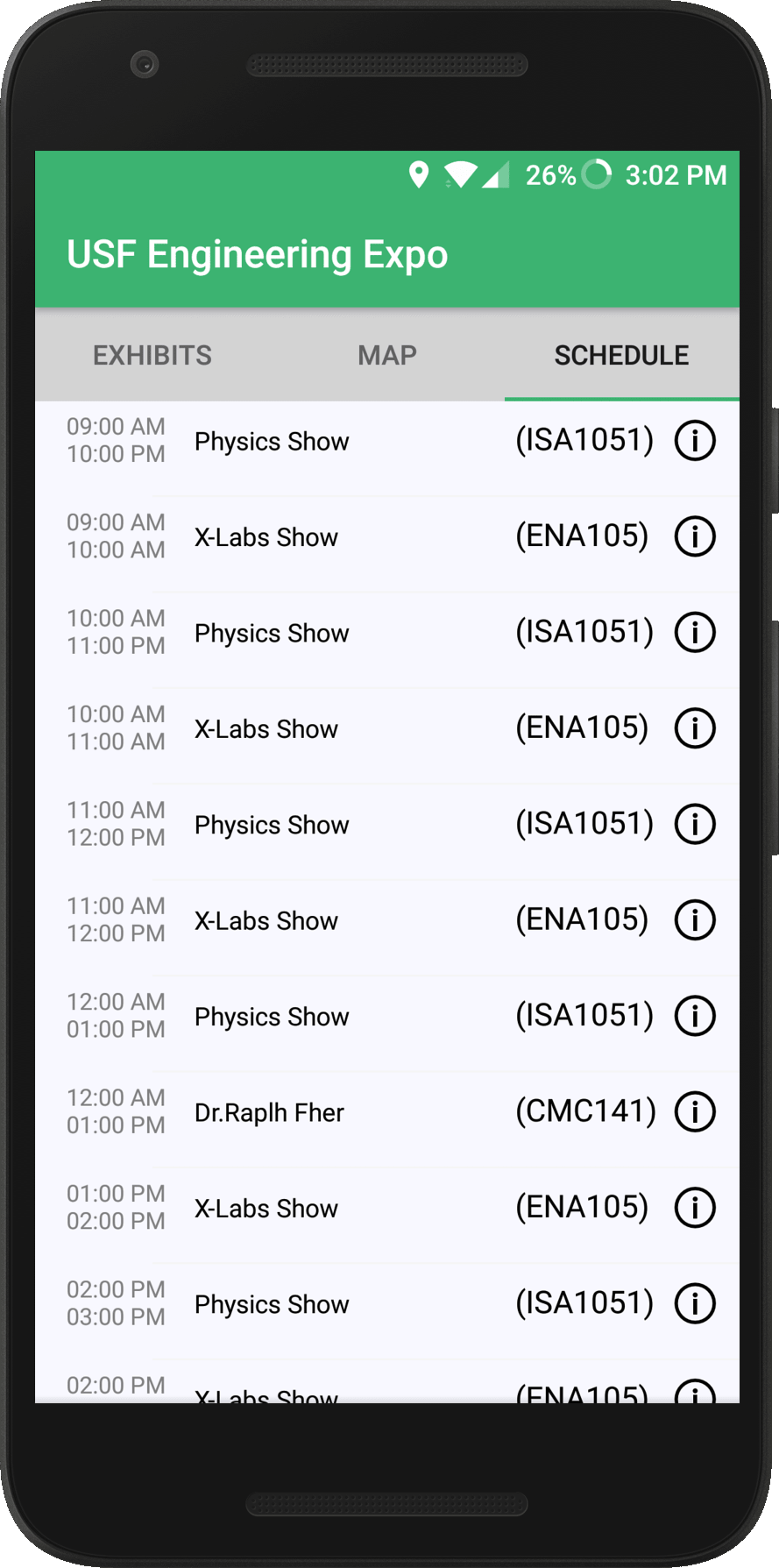 iPhone Images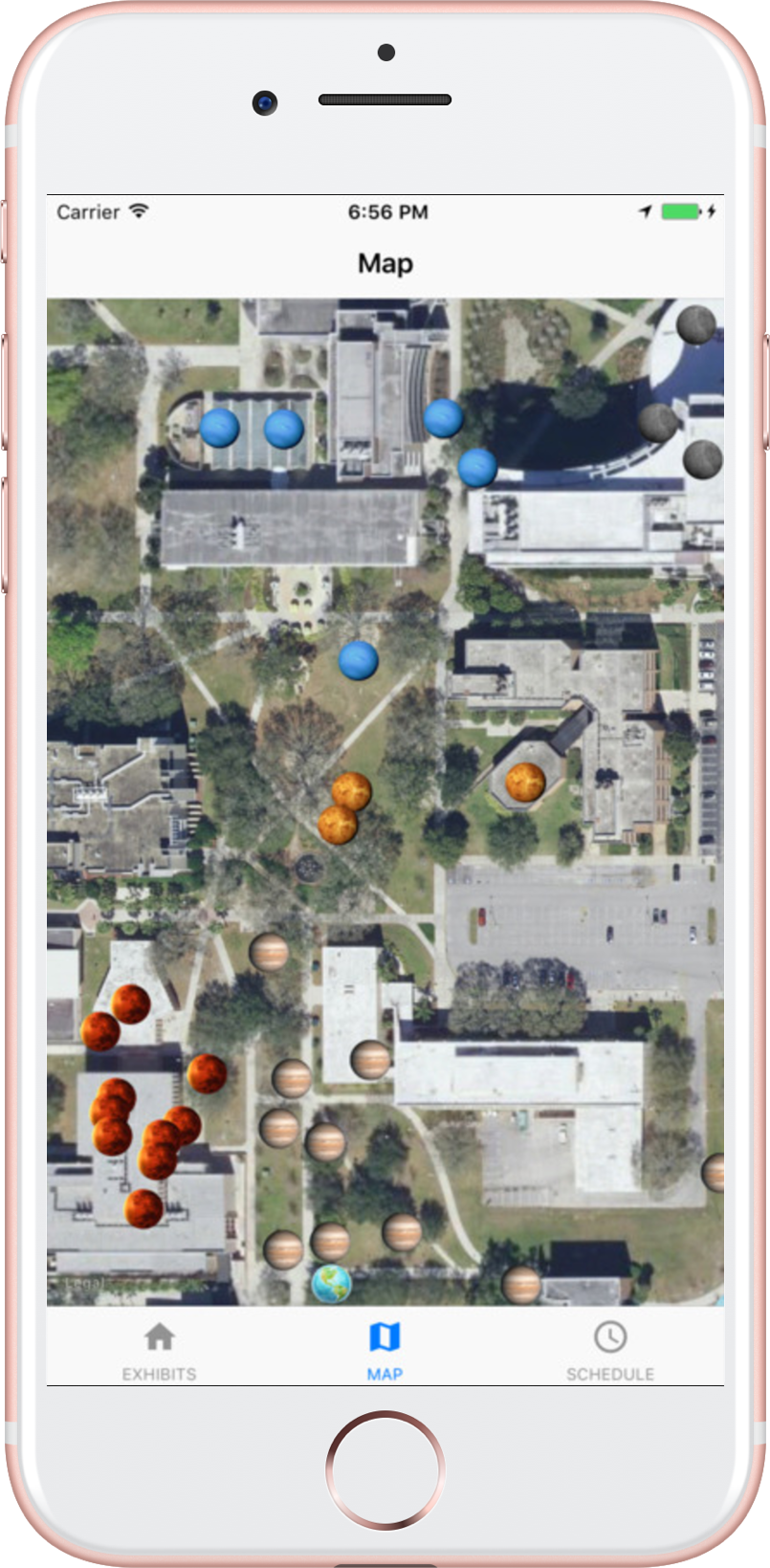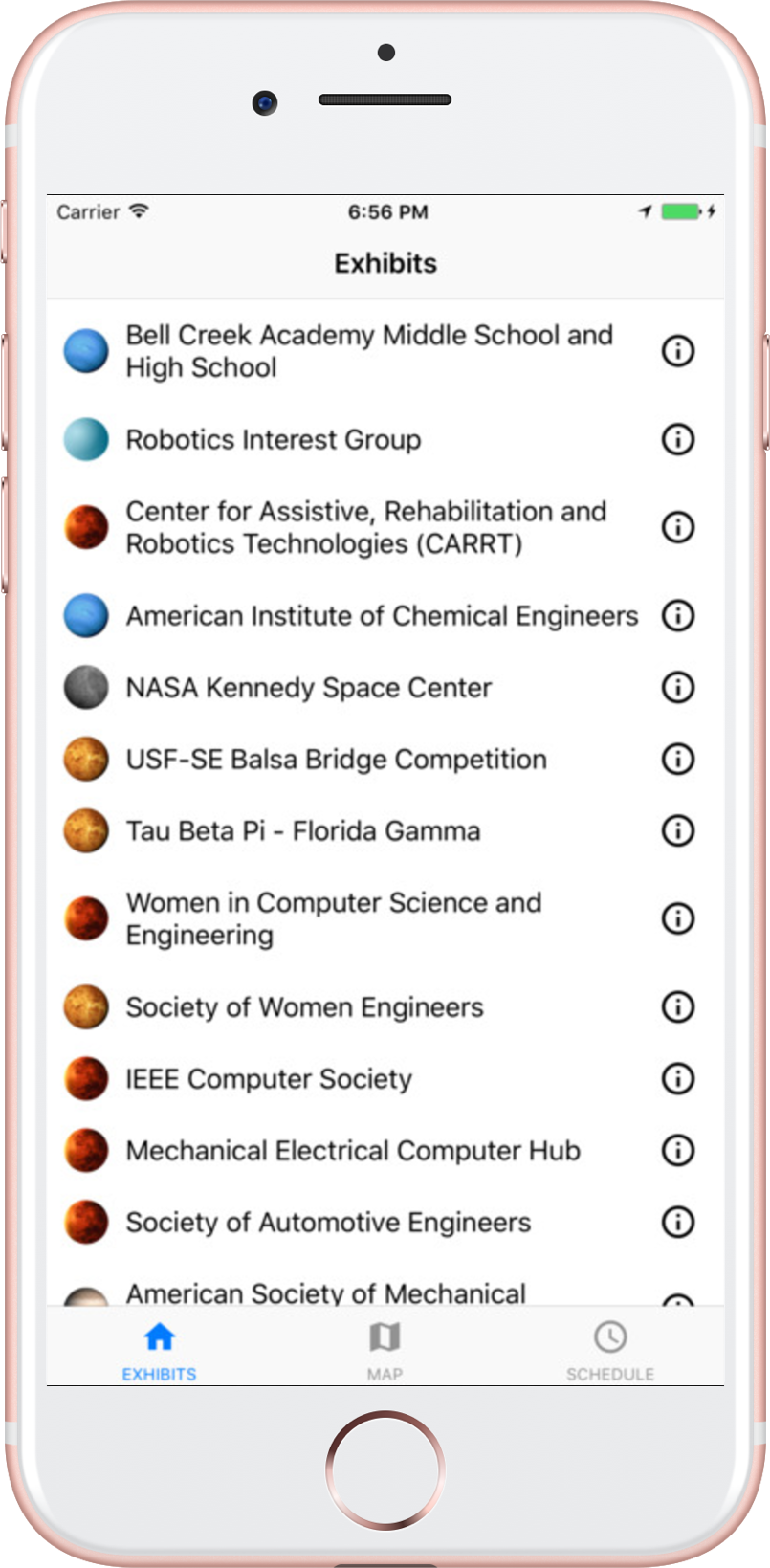 Keyboard
build C
I built a mechanical keyboard from scratch, using a Dremel, soldering iron, and an Arduino based micro controller. I drilled each hole manually, soldered each connection by hand, and programmed the driver from scratch. This project was not following a course or any group, and was only done for hobby purposes.

The driver was programmed in C using Arduino software.
Citadel Casing Solutions
android Android
build Java
build Backend
I created an Android application for the company Citadel Casing Solutions, based in Houston, Texas. This application featured a database, search, a QR reader, and email analytics.

I received this opportunity by winning first place at the company's competition for their mobile application in the University of Houston.
Images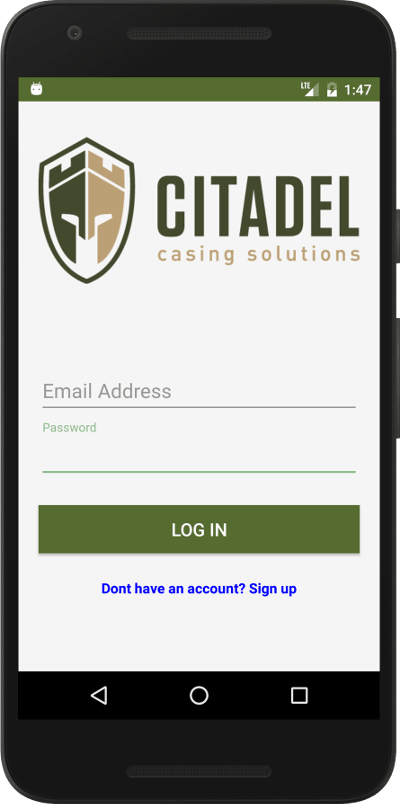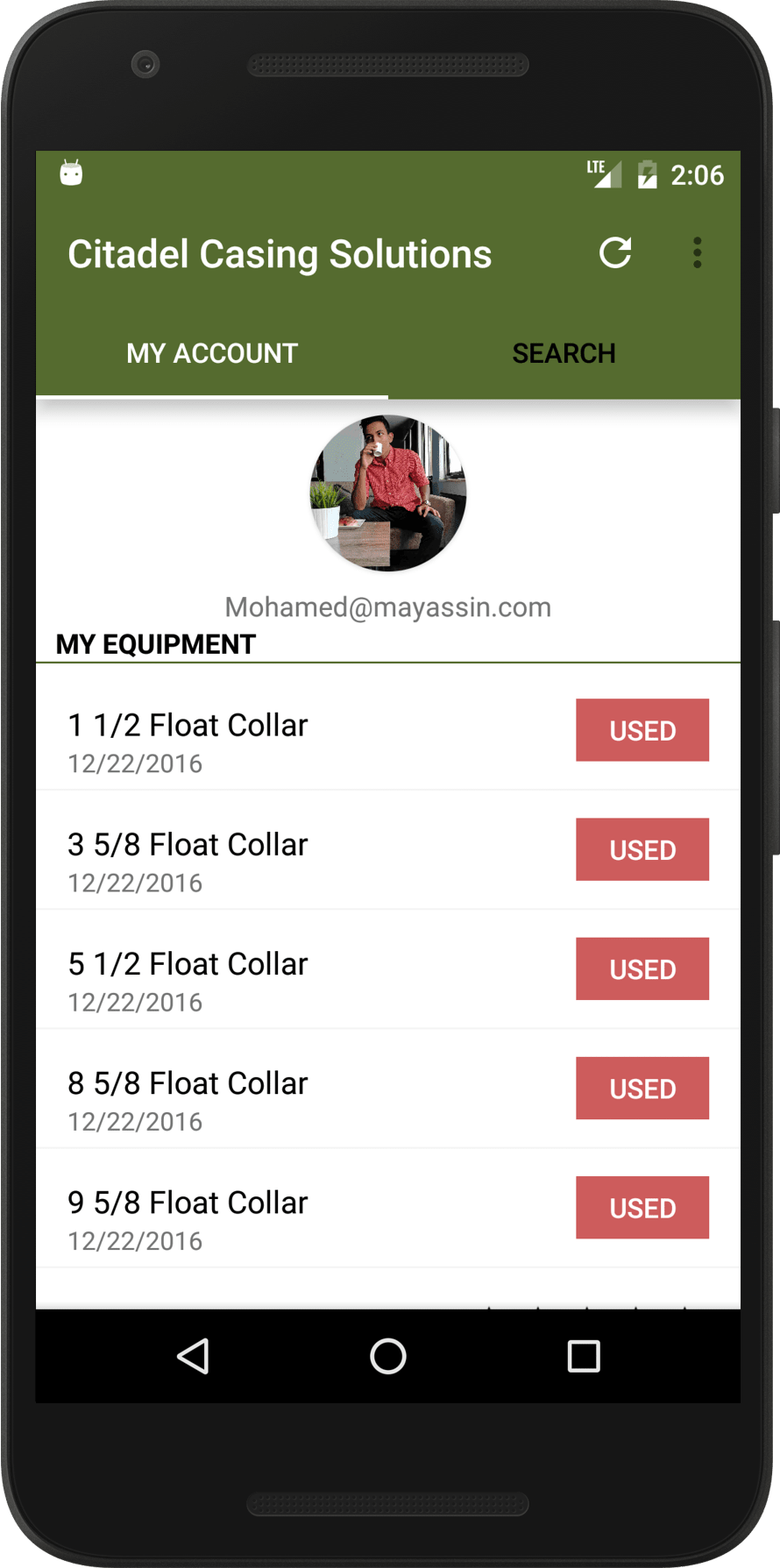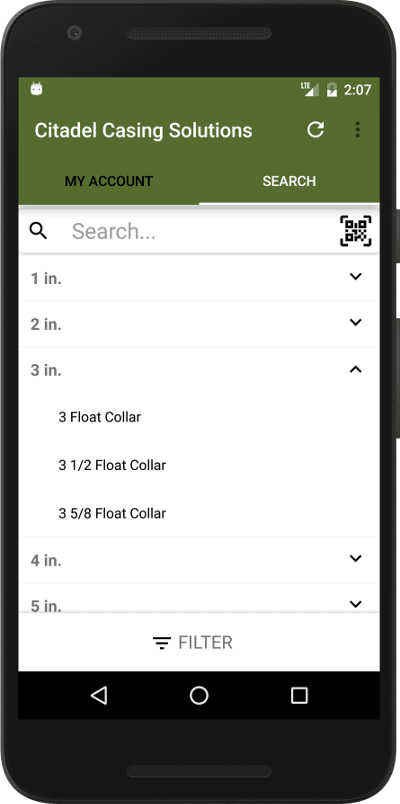 SAAS No Harass
A anti-harassment web service aimed to track harassment and offensive language.
swap_horiz PHP
build JavaScript
track_changes Algorithmn
Online harassment has become a pervasive and often vicious problem with real-life repercussions. Today's tech and media leaders have a collective responsibility and capability to identify solutions that can help reduce different forms of online harassment. My goal was to provide a service that companies or anyone can use to test the likelhood of a message being used to harass another user. Potentially tracking these messages and setting up red flags for a moderator to investigate further.
NovaMedicalTechnology
A anti-harassment web service aimed to track harassment and offensive language.
 HTML & CSS
build JavaScript
 Firebase
Founded in 2016, Nova Medical Technologies (NMT) is a medical supplier company that distributes authentic quality surgical instruments to local and main health corporations and facilities nationwide. As well as innovations in medical technology. Established with the mindset to improve health care industry with innovative technology, NMT is based in two locations: Silicon Valley, CA (Medical Innovation Technology Division) and Tampa Bay FL (Surgical Instruments Division). All products available are thoroughly inspected, reviewed, and tested for its reliability, durability, and safety. NMT affirms that its products will benefit establishment, health care professionals and the average daily consumers.

I programmed the entire website from the ground up, using Bootstrap and jQuery. I created a Catalog and search capabilities, as well as an Administrator control panel. I architectured and designed the database using Firebase, a noSQL database similar to MongoDB. I set strict security rules and preventative measures, and used good coding conventions in order to protect the companies sensitive data.